I believe there are many recipes for a perfect day at the seashore. This just happens to be one of many. This was how my Thanksgiving day started. Hopefully you can create your own or steal my ideas. 
First start out with a cool, crisp, clear day. Preferably no wind.  Then you add some family, the feeling of gratitude, and end it with capturing it with your camera, and like magic, it's a perfect day. 
That is how it went on November 26, 2015. My family, many who I don't see often, joined my family and me for Thanksgiving this year in Pacific Grove, California, a town between Monterey and Carmel. These pictures are a result.
A run across the beach is a must!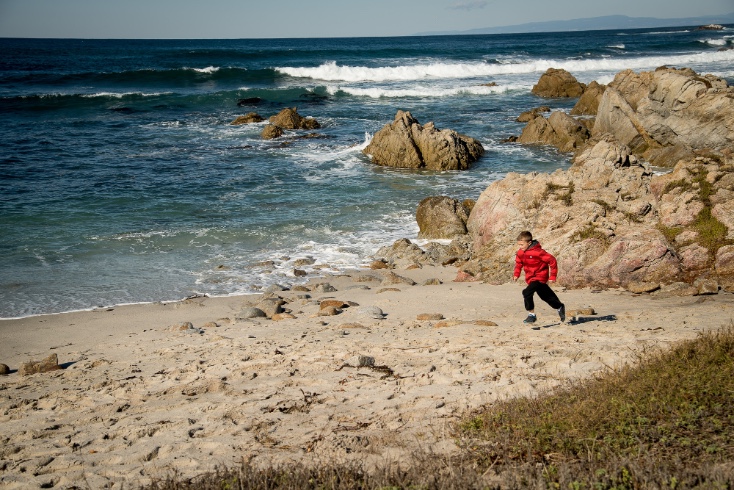 Staring at the ocean never gets tiring.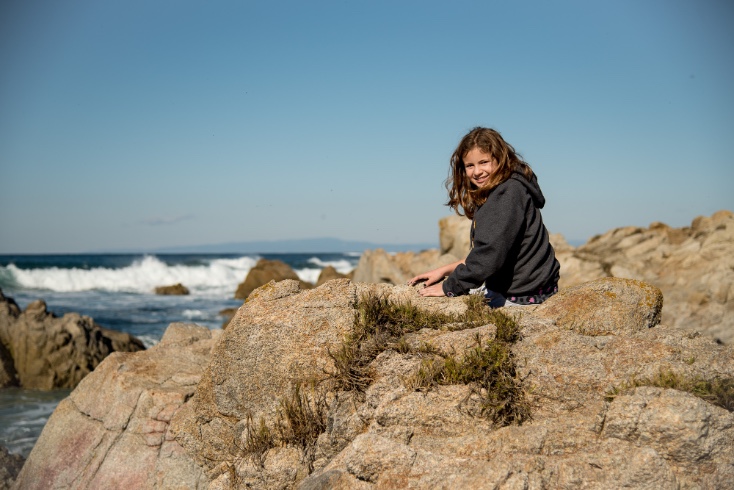 Looking for the perfect rock to build a pyramid is easy when rocks are plentiful.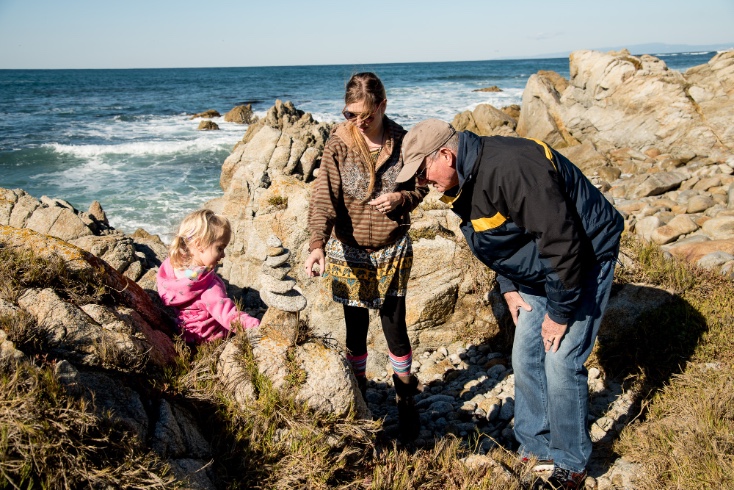 Even the big kids have fun doing that!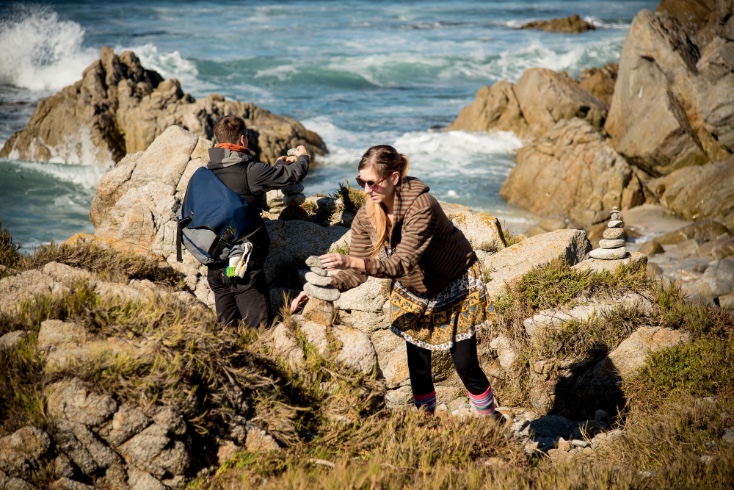 Some were even brave enough to wade in the freezing cold ocean... brrrrr. Not me.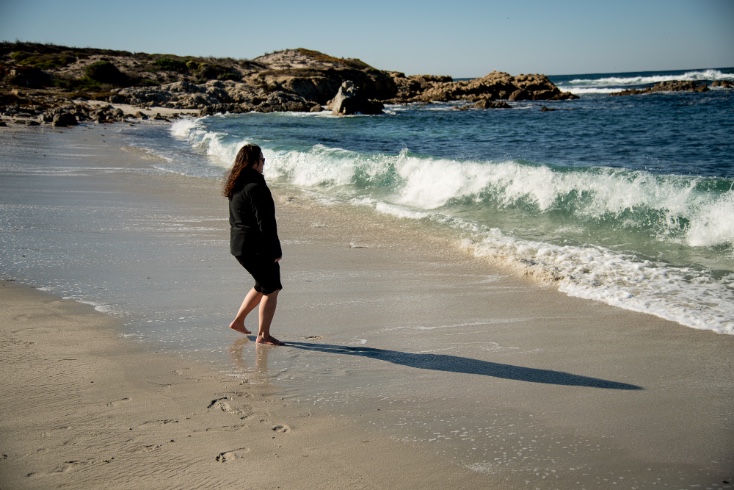 I spy another photographer!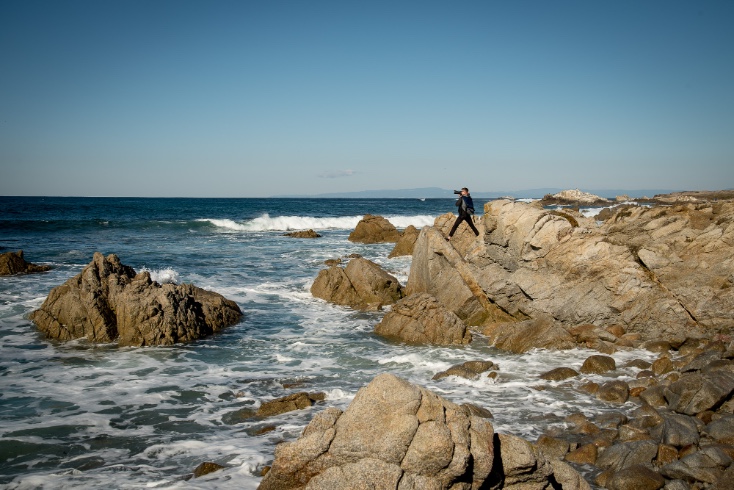 Now for some mother-daughter time. Wonderful...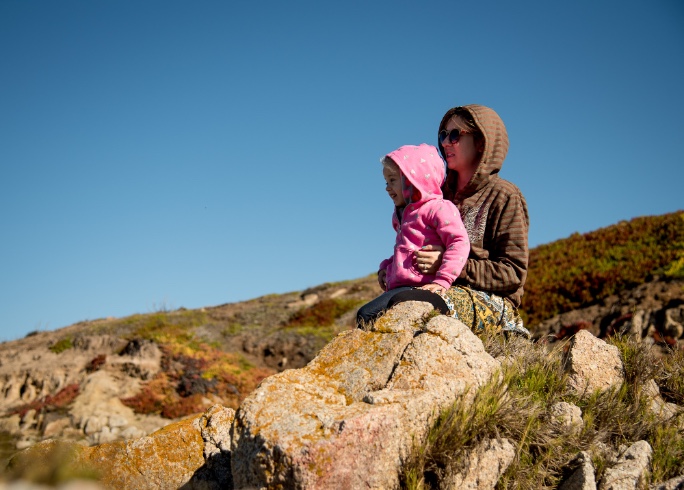 More... mother-daughter time.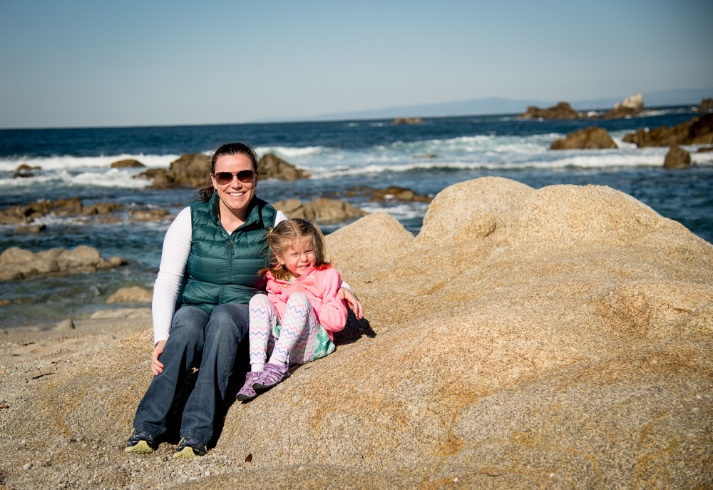 And of course one much have creative fashion when it is cold AND sunny.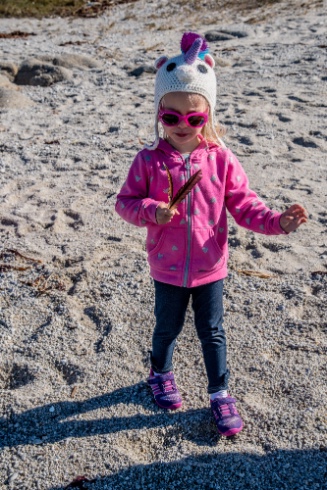 No matter how many times I visit the shoreline, I never get tired of going back. I know I have many more moment and photographes left to capture.